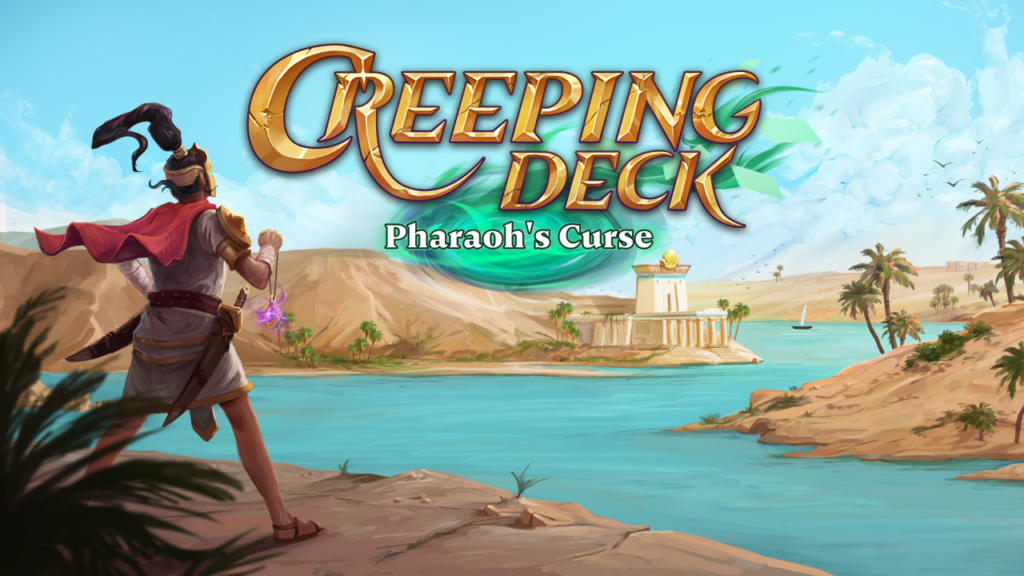 Creeping Deck : Pharaoh's Curse
A roguelite deckbuilder with RPG elements in Ancient Egypt
Creeping Deck is a strategic roguelite deck-builder with a RPG twist/ with RPG elements / in a RPG setting. Head out to discover mythological Ancient Egypt, put an end to corruption, and defeat Seth: the source of evil, chaos and pain. Do not worry, the Gods will help you!
You will be helped in your quest by 5 ancient Gods from the Egyptian Pantheon: Horus, Thot, Sekhmet, Neith, and Geb. Choose your guide and boost your deck with their abilities to beat Seth!
Go up the Nile and through 3 mythical areas: Pyramid of Giza, Luxor Temple and Philae Temple
Stop by the shop to customize your build and get stronger
Face with 20+ types of enemies, from mummies, to mages and more.
More than 150 cards available to build your own unique set of cards.
Subscribe to our newsletter and get the exclusive alpha version when it's ready!
Wishlist and follow the future exciting news about this game on Steam, Twitter and Discord!