TavroxGames is a company made by Tavrox to produce games. We are anti-racist, anti-sexist and want to make games that promote diversity, empathy and respect.
The idea is to gather talented artists around a shared vision, a common goal with fair work conditions.
Neurodeck is the first production, there are around 8 people working on it, you can find more information on the page Neurodeck.
Neurodeck and TavroxGames received national and regional grants respectively by Le CNC and La Région Occitanie.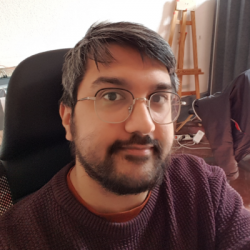 Tavrox (Yannick Elahee) is a producer, marketer, developer and creative director. He has worked for Battlerite, Goblinz Studio and HeadbangClub. He loves politics, social podcasts and science-fiction.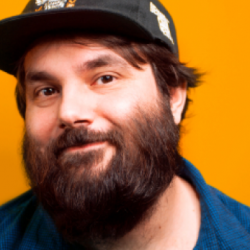 Benjamin Dimanche aka Manath is a producer. He became an associate of TavroxGames in 2022. Fond of comics, some people say he has a secret lair full of art books…. He works from Berlin.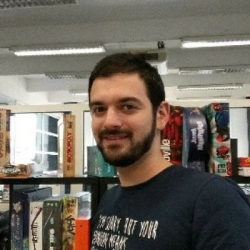 Niki Apergis is a producer and business administrator. He loves Pop Culture and has an extensive knowledge about comics, video games. In previous lives, he was a temp paramedic, a book store manager and an event organizer.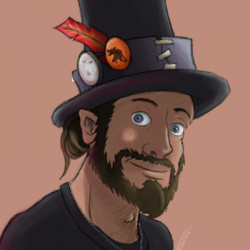 Uriel aka FogRyu is a pixel artist and general game artist working on DLC LOK at TavroxGames. He loves Japan, hiking and concept arts.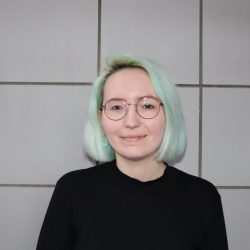 Eva Rebillat is a game & level designer intern. She's a weeb, spends all of her life watching youtube video, practises yoga, plays video games, bakes vegan cakes and talks a lot about Koh-Lanta.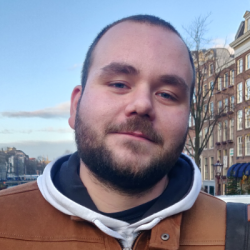 Adrien Fosse is a game developer working on LOK DLC. He loves strategy & simulation games. Some people call him the Sweet Bear.
Florent "Gostique" Colombier is our developer & QA, he worked on LOK DLC, Neurodeck & internal prototypes. He likes, of course, video games, but sometimes prefers rolling some dice on a board game.
Thank you to everyone who worked for us.
Teddy Bouziat, Dimitri Reinhart, Chloé Morin, Alyssa Delord, Whaïd Cremery, Chloé Matz & let us know if we forgot anyone!